We enter now the final stage this year!

10 Years Castle Mosh Anniversary!

We wanna celebrate this awesome time with you!
5.10.2014 we record a Videoclip for the song "Forever Revolution"!
We need you, to create a massive Videoclip.
28.11.2014 is the release show of our 10 year anniversary EP "Deadly Eyes".
We got lots of special guests for you: Exit (LU) & The Burden Remains (FR) and many more 😉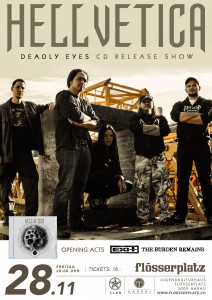 You find the Events also on Facebook!
See you soon 😉