Hey Folks
Hellvetica returned safely from the Rumbling Europe Tour.
We play 2 last shows in 2016 before the next Bulgaria Tour in January 2017:
5 Shows with our brothers of ODD CREW!!!
25.1. TBA
26.1. TBA
27.1. TBA
28.1. TBA
29.1. TBA
The last shows in CH are:
Sat. 17.12. / Chillout / Boswil
Sat. 31.12. / Headbangersball Grafitti / Bern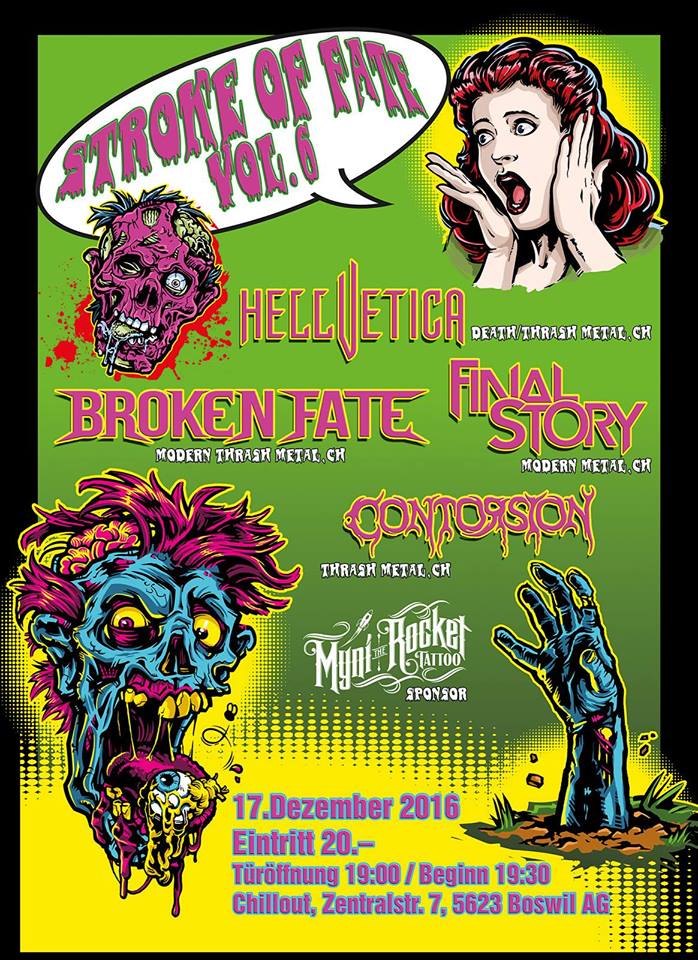 Sadly there are some other news. Sime had to quit his job in the HVA-family. We want to thank him for the shows he played with us, but soon we introduce our new family member who's taking this job! \m/
See you soon, when it's time for more RÄBÄTZ!
Hellvetica